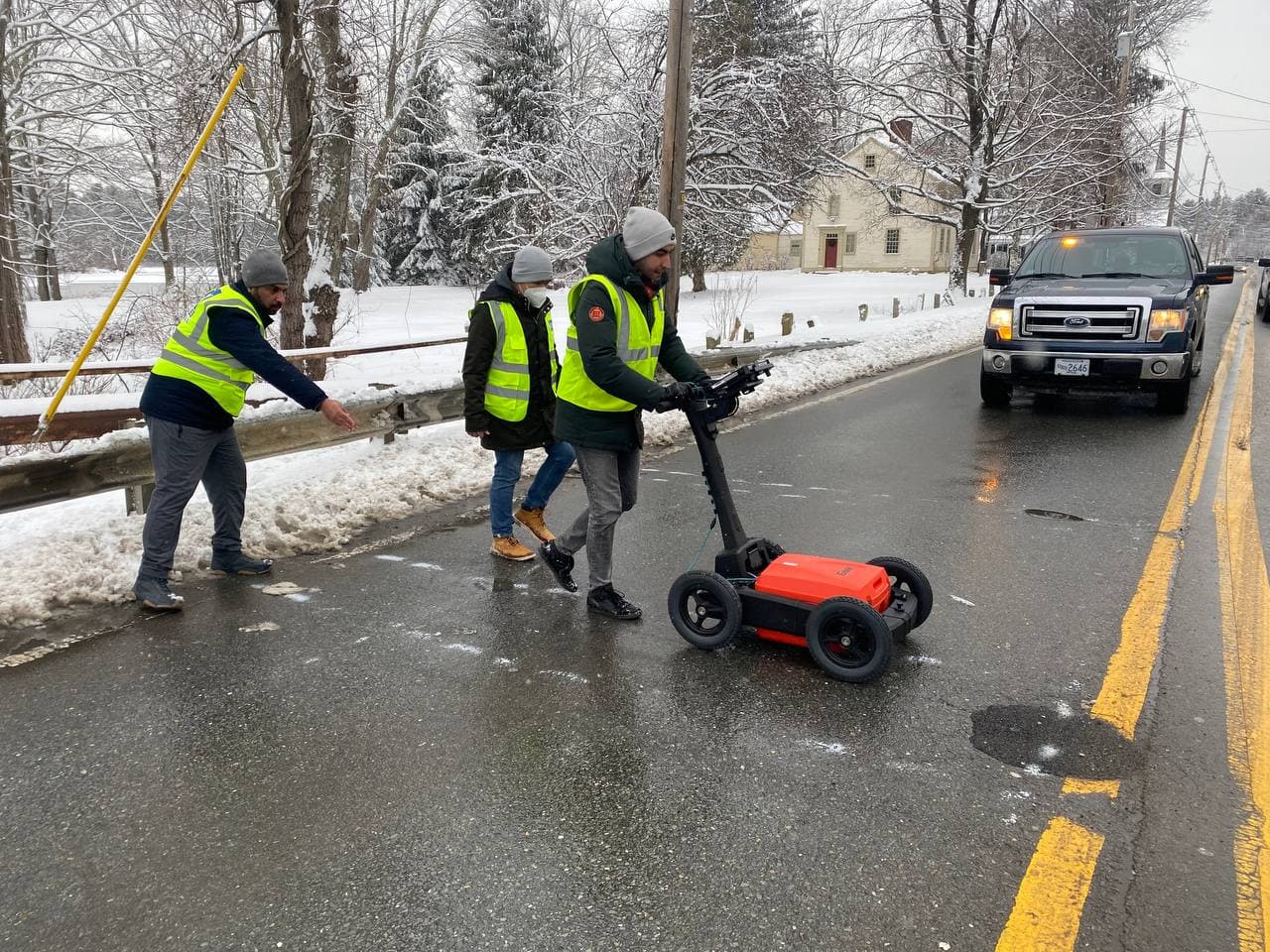 Project 1.04: Electromagnetic Detection and Identification of Concrete Cracking in Highway Bridges
Principal Investigator
Dr. Tzuyang Yu
Institution:
University of Massachusetts Lowell
Sponsors:
Office of the Assistant Secretary for Research and Technology, University Transportation Centers Program, Department of Transportation
UMass Lowell
Implementation of Research Outcomes:
We have developed a portable SAR imaging sensor capable of wirelessly
transmitting data from the sensor to an adjacent laptop computer. The
imaging capability and wireless data transmission have been validated in the
laboratory.
Impacts and Benefits of Implementation:
This project is in its initial research phase. Implementation of
Research outcomes will be reported upon completion of initial
research.
Printable Project Information Sheet
March 2019 Semi-Annual Progress Report
June 2019 Bi-Monthly Progress Report
July 2019 Bi-Monthly Progress Report
September 2019 Semi-Annual Progress Report
December 2019 Quarterly Progress Report
March 2020 Quarterly Progress Report
September 2020 Quarterly Progress Report
December 2020 Quarterly Progress Report
March 2021 Quarterly Progress Report
June 2021 Quarterly Progress Report
September 2021 Quarterly Progress Report
December 2021 Quarterly Progress Report
March 2022 Quarterly Progress Report
June 2022 Quarterly Progress Report
September 2022 Quarterly Progress Report