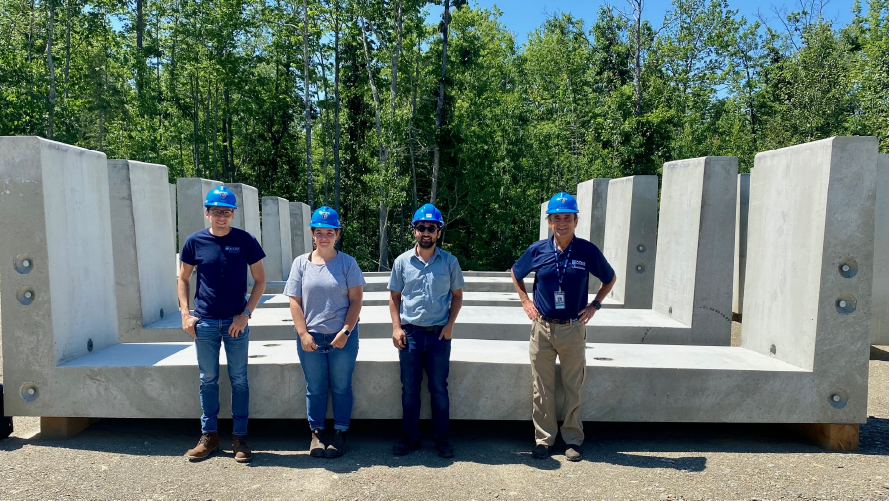 Project 2.04: Thermoplastic Composites by 3D Printing and Automated Manufacturing to Extend the Life
Principal Investigator
Dr. Roberto Lopez-Anido
Institution:
University of Maine
Sponsors:
Office of the Assistant Secretary for Research and Technology, University Transportation Centers Program, Department of Transportation
University of Maine, Maine Department of Transportation
Implementation of Research Outcomes: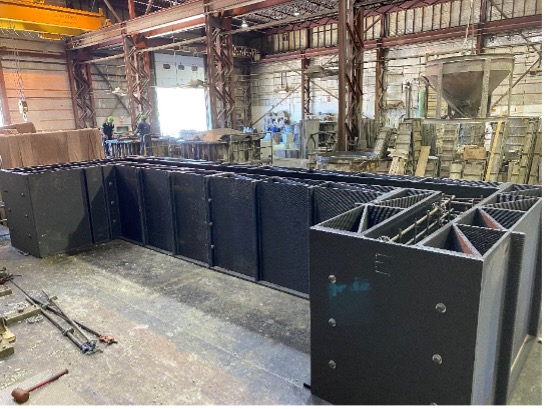 Large-scale railroad bridge ballast retainer formwork at American Concrete Ind. plant in Veazie, Maine.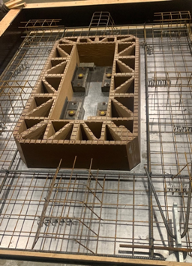 3D printed form of at the Unistress Corp. precast concrete plant in Pittsfield, MA.
Impacts and Benefits of Implementation:
a. DOTs will be able to specify durable and cost-effective thermoplastic composites with optimized designs using large-scale 3D printings for precast concrete forms and tooling.
b. Optimized 3D printed forms will increase the longevity of precast concrete elements and parts.
Printable Project Information Sheet
March 2019 Semi-Annual Progress Report
September 2019 Semi-Annual Progress Report
December 2019 Quarterly Progress Report
February 2020 Quarterly Progress Report
April 2020 Quarterly Progress Report
July 2020 Quarterly Progress Report
September 2020 Quarterly Progress Report
December 2020 Quarterly Progress Report
March 2021 Quarterly Progress Report
June 2021 Quarterly Progress Report
September 2021 Quarterly Progress Report
December 2021 Quarterly Progress Report
March 2022 Quarterly Progress Report
June 2022 Quarterly Progress Report
September 2022 Quarterly Progress Report
Concrete placement in 3D printed mold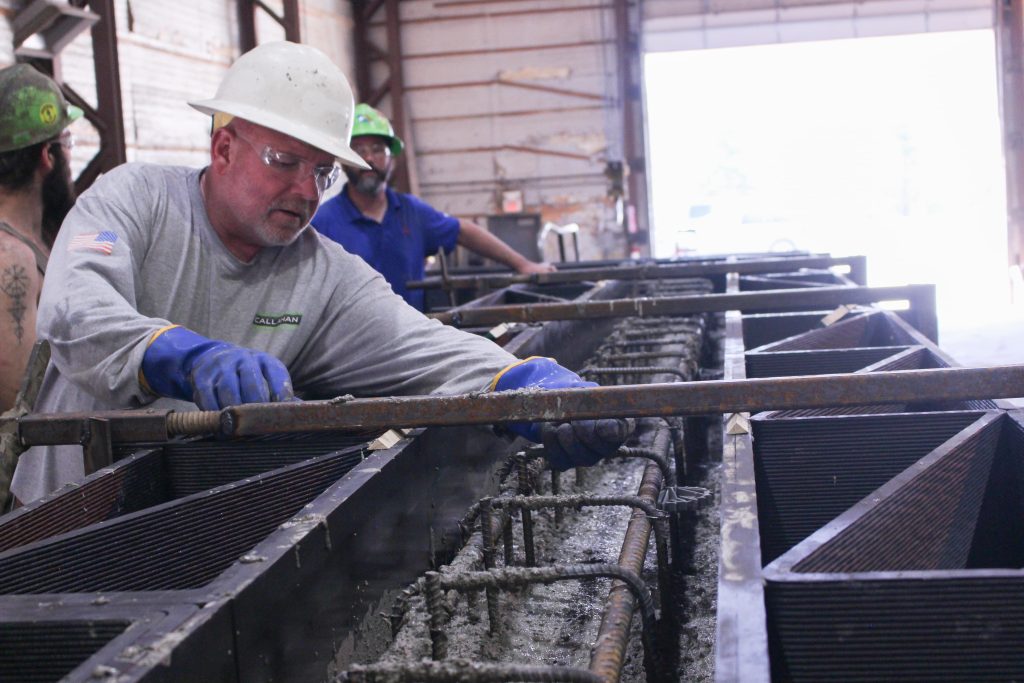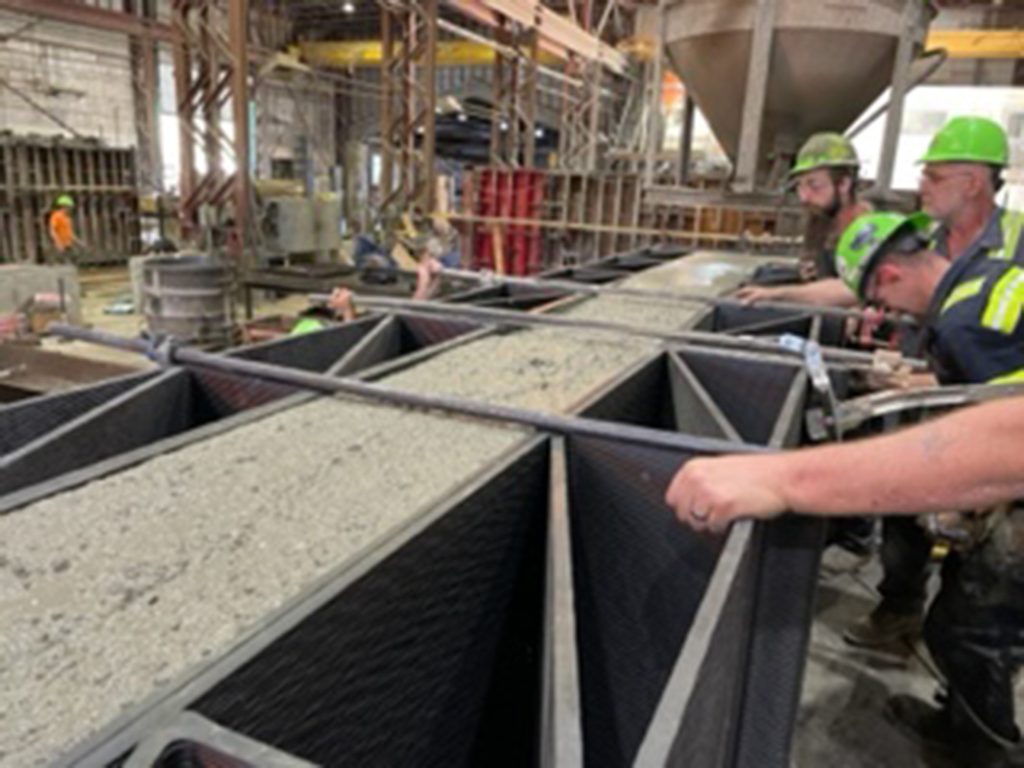 On-Site Installment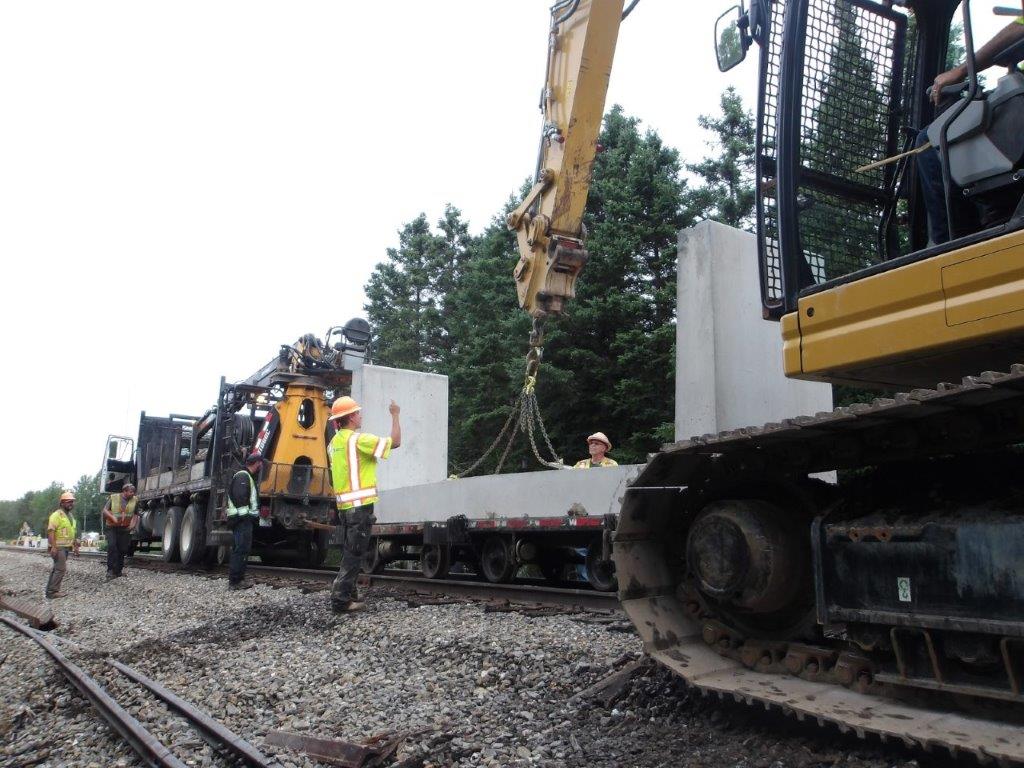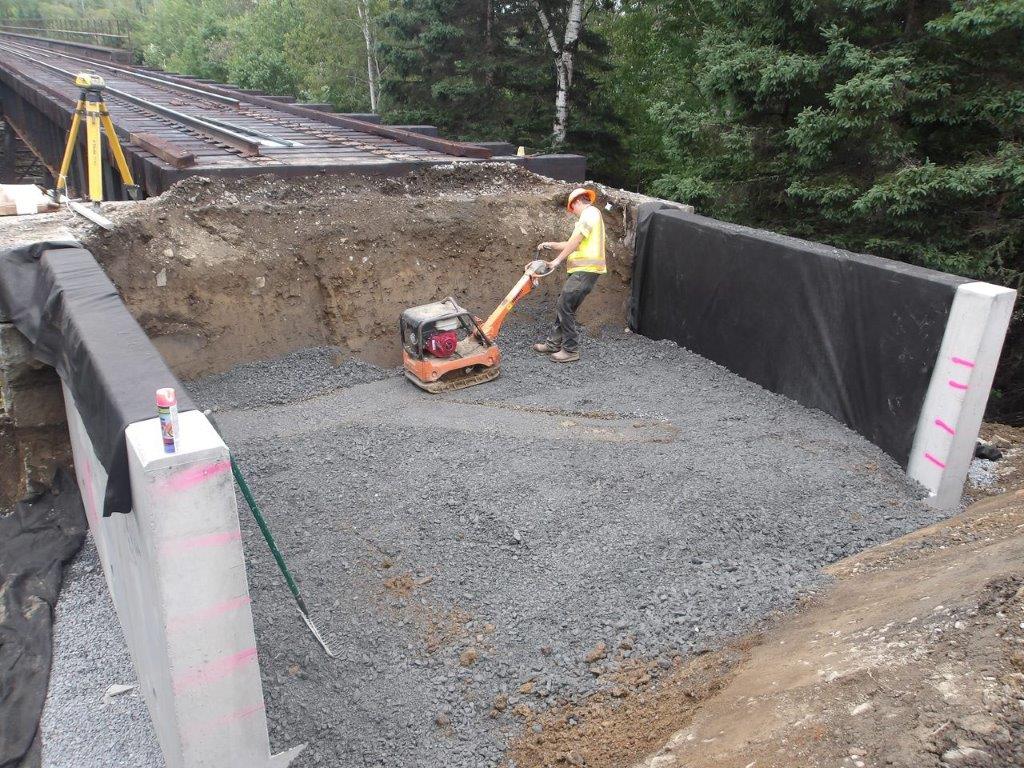 Completed Installation