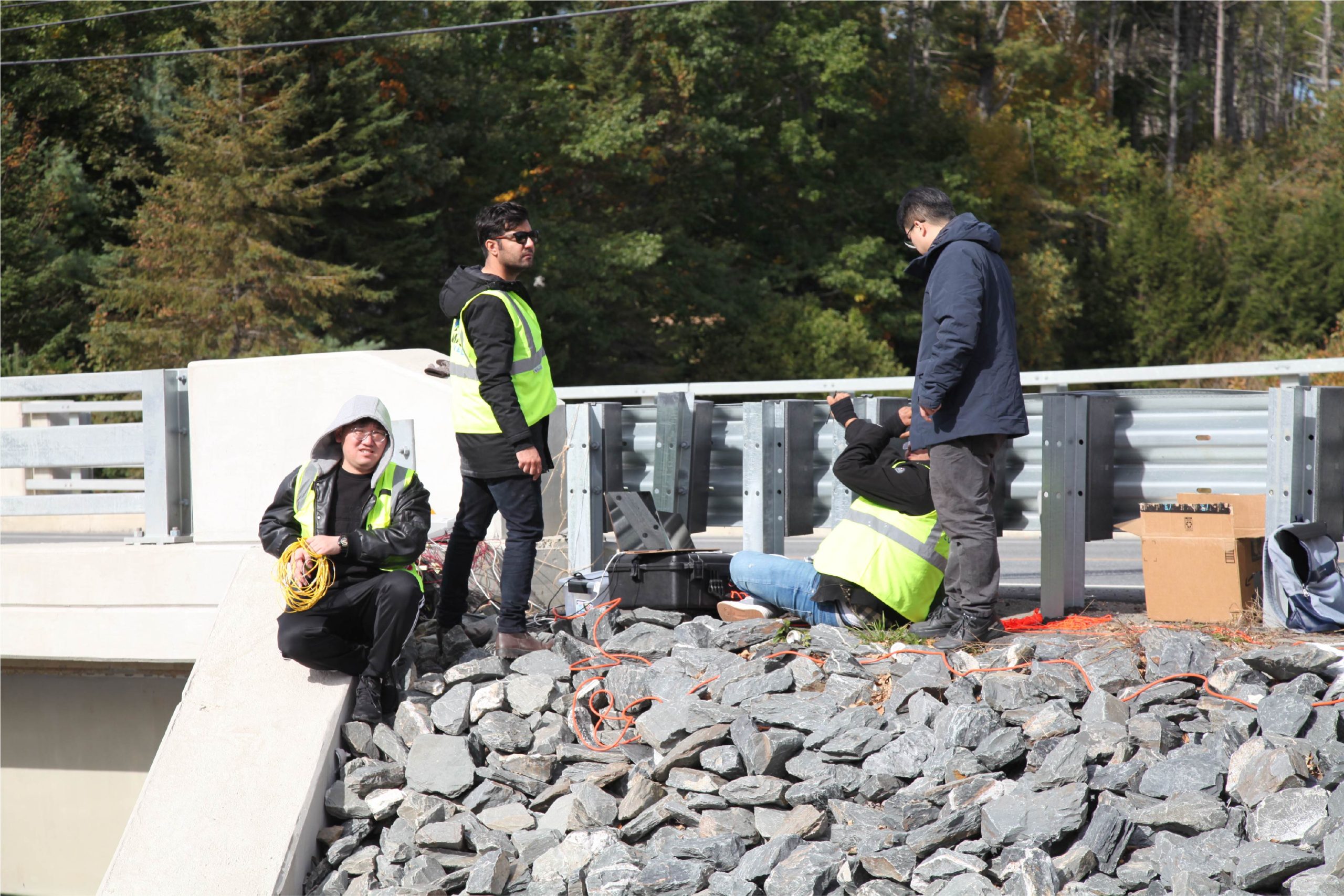 Project 1.05: Distributed Fiber Optic Sensing System for Bridge
Principal Investigator
Dr. Xingwei Wang
Institution:
University of Massachusetts Lowell
Sponsors:
Office of the Assistant Secretary for Research and Technology, University Transportation Centers Program, Department of Transportation
UMass Lowell
Implementation of Research Outcomes:
The developed sensing textile was installed on Salmon River Bridge in NH and has been under monitored since winter 2019. The students were trained in signal processing skills. Now the ECE students are working together with Civil Engineering students to understand how to interpret the data in bridge health conditions.
Impacts and Benefits of Implementation:
The long-term monitoring data of the sensing textile on this railway bridge has demonstrated that the novel sensing system is robust for more than two years and can provide stable signals. With improved packaging, the fiber cables can be more robust. It could provide more information to estimate the safety of the bridges. In addition, it increased the body of knowledge or sensing textile. The students were trained in how to conduct field tests and solved unexpected problems on site.
Printable Project Information Sheet
March 2019 Semi-Annual Progress Report
July 2019 Bi-Monthly Progress Report
September 2019 Semi-Annual Progress Report
December 2019 Quarterly Progress Report
March 2020 Quarterly Progress Report
September 2020 Quarterly Progress Report
December 2020 Quarterly Progress Report
March 2021 Quarterly Progress Report
June 2021 Quarterly Progress Report
September 2021 Quarterly Progress Report
December 2021 Quarterly Progress Report
March 2022 Quarterly Progress Report
June 2022 Quarterly Progress Report
September 2022 Quarterly Progress Report