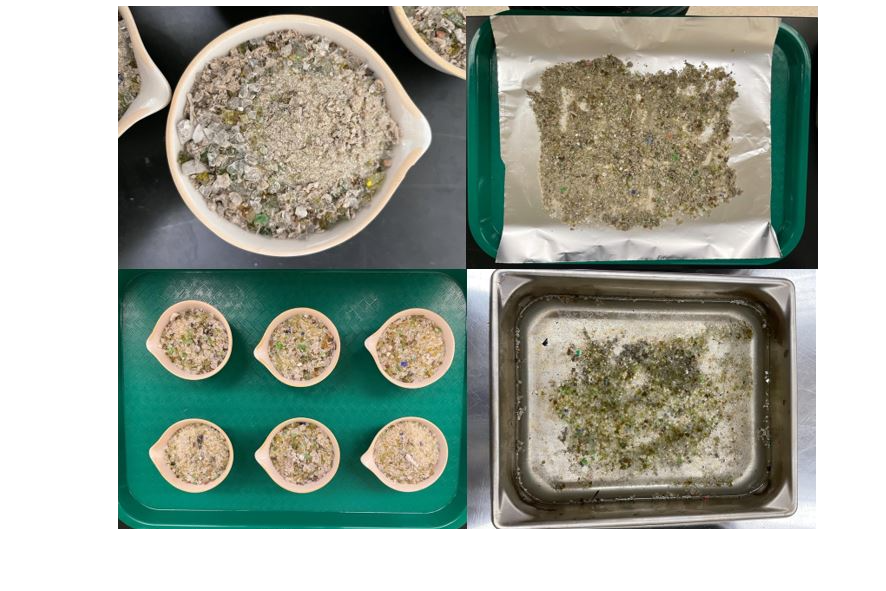 Project 2.12: Evaluation of Processed Glass Aggregate for Utilization in Transportation Projects as A Sand Burrow.
Principal Investigator
Dr. Mandar Dewoolkar
Co-PIs
Dr. Matthew Scarborough
Dr. Gregory Rowangould
Dr. Ehsan Ghazanfari
Dr. Ting Tan
Institution:
The University of Vermont
Sponsors:
Office of the Assistant Secretary for Research and Technology, University Transportation Centers Program, Department of Transportation, The University of Vermont, VTrans, Chittenden Solid Waste District.
Implementation of Research Outcomes:
This project is in its initial research phase. Implementation of research outcomes will be reported upon completion of the research outputs.
Impacts and Benefits of Implementation:
This project is in its research phase. Impacts and benefits of the research will be reported after the implementation phase.
Printable Project Information Sheet
March 2021 Quarterly Progress Report
June 2021 Quarterly Progress Report
September 2021 Quarterly Progress Report
December 2021 Quarterly Progress Report
March 2022 Quarterly Progress Report
June 2022 Quarterly Progress Report
September 2022 Quarterly Progress Report