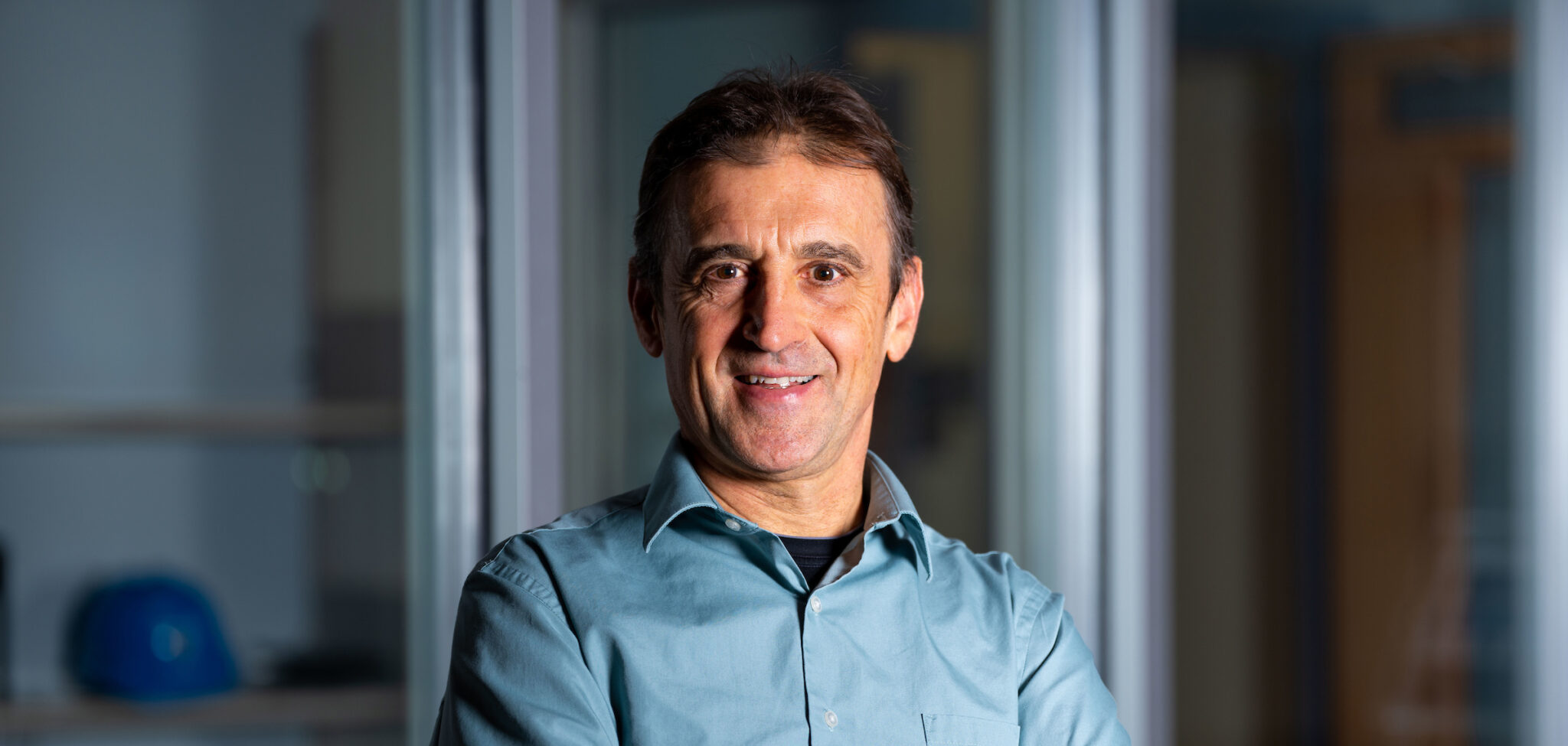 TIDC Researcher, Dr. Lopez-Anido, Named 2023 Distinguished Maine Professor
Header Image Courtesy of UMaine Alumni Association
Orono, ME – Dr. Roberto Lopez-Anido, P.E. has been named the 2023 Distinguished Maine Professor by the UMaine Alumni Association. "The annual Distinguished Maine Professor Award honors a UMaine professor who exemplifies the highest qualities of teaching, research and public service. It is sponsored by the UMaine classes of 1942 and 2002, and administered by the University of Maine Alumni Association."
In addition to his illustrious teaching career at the University of Maine spanning almost 25 years to date, Prof. Lopez-Anido is a world-renowned researcher in the areas of fiber-reinforced polymer composites, durability analysis of composite materials, advanced experimental methods for composites, thermoplastic composites manufacturing, 3D printing, rehabilitation of civil infrastructure, design of composite structures, and structural health monitoring. He has been awarded a National Science Foundation CAREER Award, holds 7 patents, and has authored close to 200 journal articles and conference publications. The Transportation Infrastructure Durability Center is privileged to count Lopez-Anido among its University of Maine researchers as a lead PI for TIDC in the New Materials for Longevity and Constructability Thrust Area. In this role, he has led high-impact research on a number of projects including Thermoplastic Composites by 3D Printing and Automated Manufacturing, Durability Evaluation of Carbon Fiber Composite Strands in Highway Bridges, Culvert Rehabilitation using 3D Printed Diffusers, and Recycling Large-Scale 3D-Printed Polymer Composite Precast Concrete Forms.
With the announcement of this award, prof. Lopez-Anido joins fellow TIDC leadership team members Drs. Habib Dagher, Bill Davids, and Eric Landis as winners of this prestigious award. Congratulations to Dr. Lopez-Anido on this well-deserved recognition from the students and faculty at UMaine.
Read more below:
https://www.umainealumni.com/science-technology/lopez-anido-named-2023-distinguished-maine-professor/
Professor Roberto Lopez-Anido with Graduate and Postdoctoral team in front of concrete railroad ballast retainer poured using a single 3D printed formwork.
Professor Roberto Lopez-Anido with 3D Printed Culvert Diffusers for highway and railroad bridges.