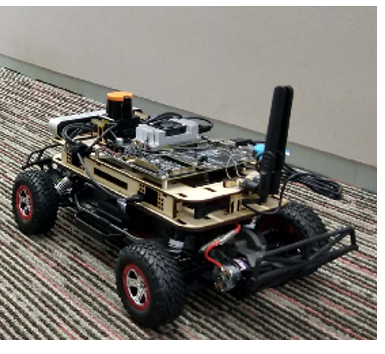 Project 4.03: Towards Quantitative Cybersecurity Risk Assessment in Transportation Infrastructure
Principal Investigator
Dr. Song Han
Institution:
University of Connecticut
Sponsors:
Office of the Assistant Secretary for Research and Technology, University Transportation Centers Program, Department of Transportation
Implementation of Research Outcomes:
The research outcomes are implemented on a real-time wireless network simulator as well as a multi-hop real-time wireless network testbed for functional validation and performance evaluation. The developed wireless devices are also integrated into a wireless bridge joint monitoring system for long-term bridge structure monitoring.

Impacts and Benefits of Implementation:
The implementation of the proposed methodologies enables the research team to validate the functions and evaluate their performance on real hardware and in real scenarios. This pave the way for the proposed methods to be deployed in real systems in transportation industries.