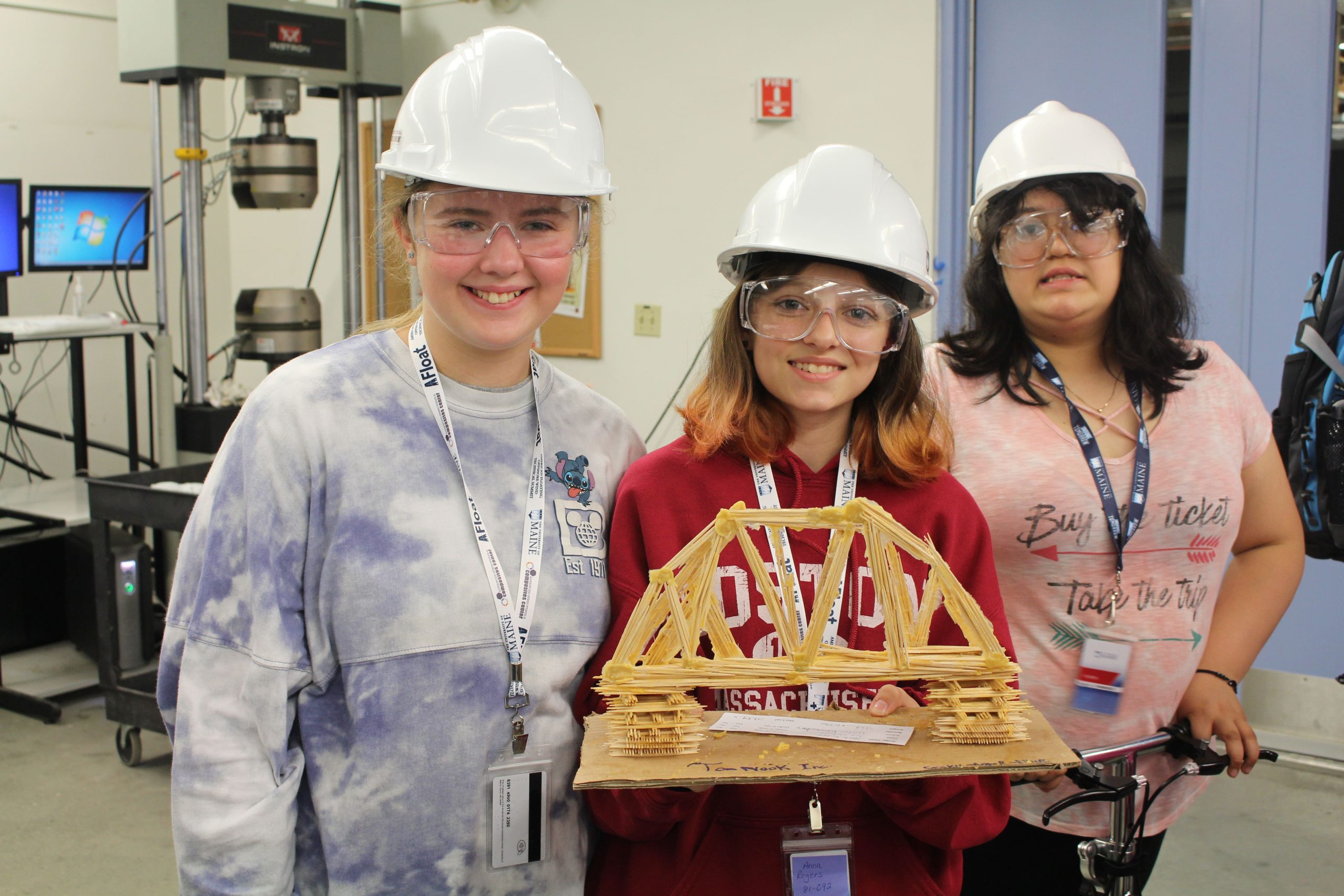 TIDC Welcomes Maine Sixth Graders for a Bridge-Building Event
Orono, Maine – On Wednesday, June 16, the Transportation Infrastructure Durability Center (TIDC) hosted 45 sixth-grade students from the towns of Clinton and Albion, Maine for a bridge-building activity at the Advanced Structures & Composite Center (ASCC). Before arriving, the students teamed together to build a number of bridges using only toothpicks and hot glue. 
Once they arrived at the ASCC, the student teams measured the weight of their bridges, then had them static tested using actuators in the ASCC's Mechanical Testing Lab (MTL). Using the weight and the information collected using the actuators, the weight capacity for the bridges were calculated. The strongest bridge of the day supported 89.48 lbs, or 398 N. Bridges were scored by the ratio of their load capacity in Newtons, divided by the mass of the bridge in grams. Bridges were supported on either end and loaded in the center of the bridge deck at a constant rate.
While on the University of Maine campus, the students also got the opportunity to tour the ASCC lab and experience the Mainely Physics Road Show, a demonstrational, educational activity that uses hands-on activities to show that the world is full of physics even where you least expect it! 
A student-made bridge being tested for weight capacity in the Mechanical Testing Lab
Teacher and students congregating to watch their bridge be tested
ASCC staff member explaining the testing process to onlooking students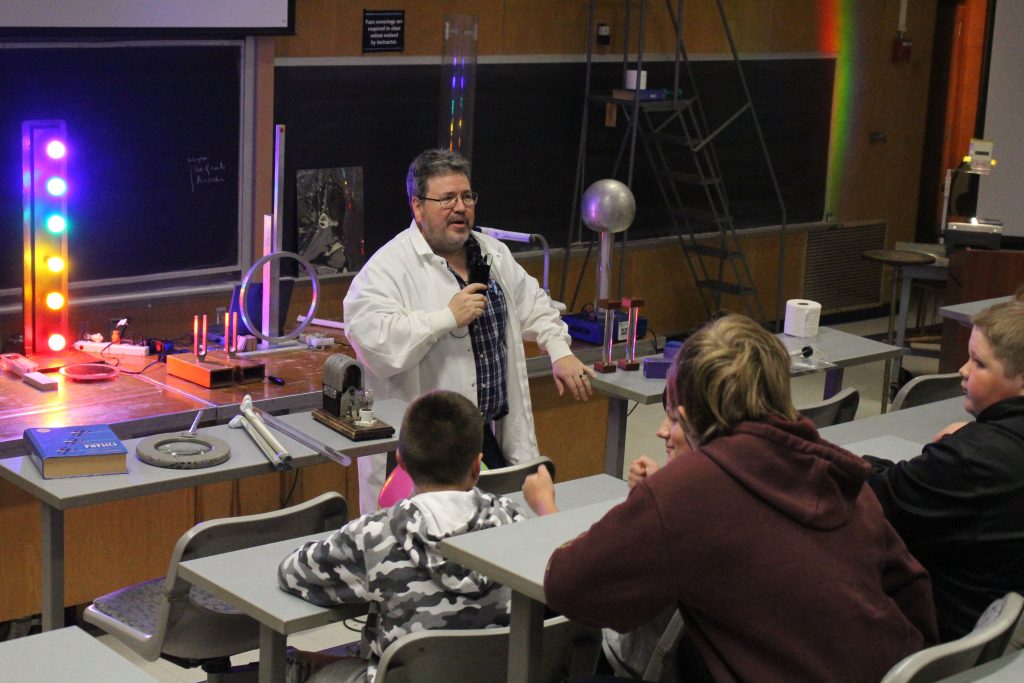 Students watching the introduction to the Mainely Physics Road Show