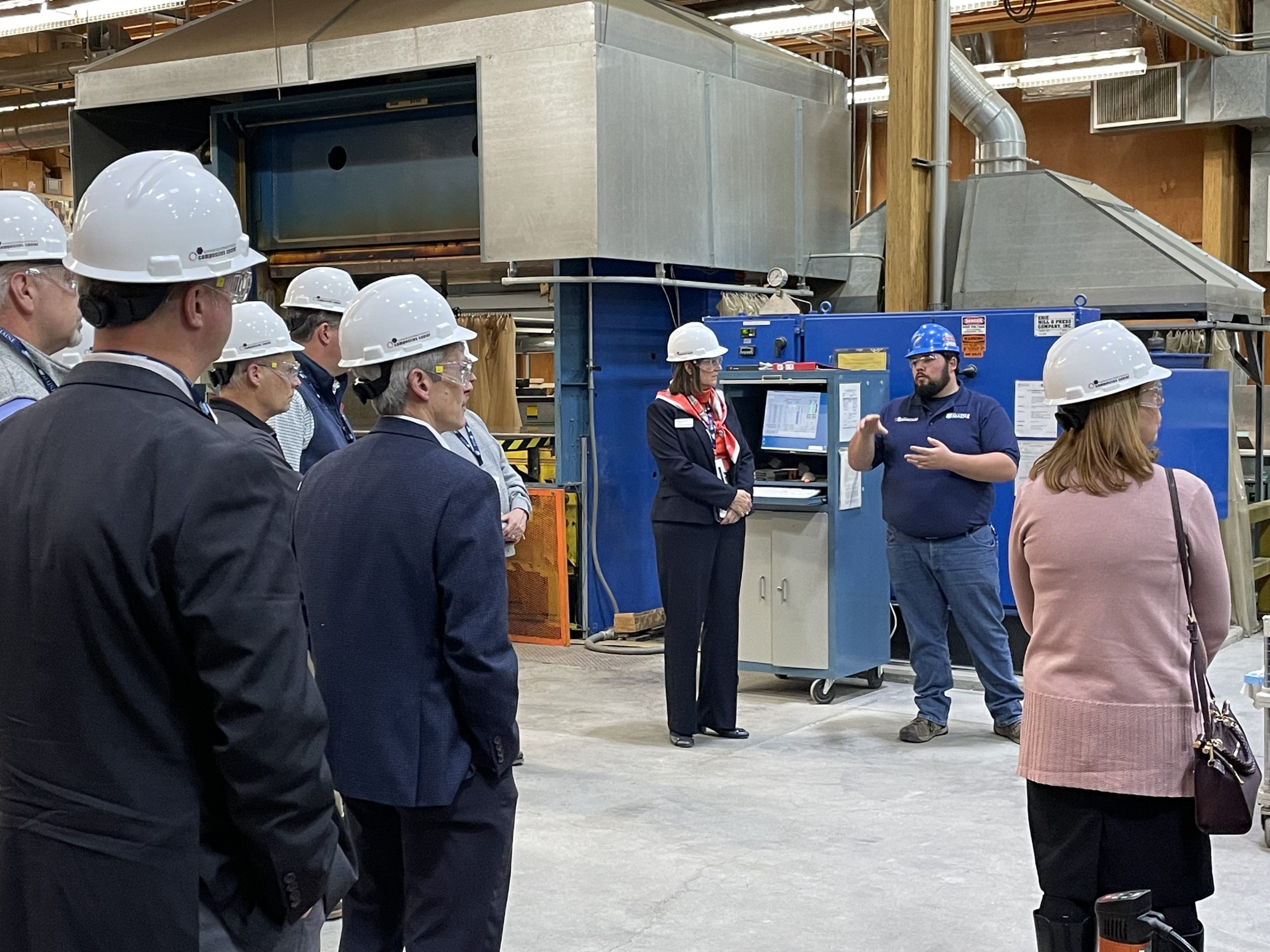 Maine Better Transportation Association Board Visits ASCC Lab
Orono, ME – During their recent annual meeting, contractors and engineers from the Maine Better Transportation Association (MBTA) Board visited UMaine's Advanced Structures & Composites Center, and the newly completed Ferland Engineering Center. At the ASCC they were shown through the various labs by Richard Fredricks, a senior member of the Additive Manufacturing team. Here the board members were able to see the ASCC's recent advancements and projects such as the World's Largest Polymer 3D Printer, BioHome3D – The World's First Bio-based 3D Printed House, and a static load test setup for a Fiber Reinforced Polymer (FRP) Composite Tub (CT) Girder.
At the Ferland Center, the MBTA board members were met by the Associate Dean of the College of Engineering, Dr. Mohamad Musavi. There they were introduced to the capabilities and purposes of the many labs and classrooms of the recently built facility, including a dedicated senior project work lab and cutting-edge smart classrooms with digitally interconnected displays throughout the space.
Both tours were well received by all who attended.
The TIDC is the 2018 U.S. DOT Region 1 UTC located at the University of Maine ASCC. TIDC's focus is on extending the life and improving the durability of transportation assets. The University of Maine has partnered with The University of Connecticut, the University of Massachusetts Lowell, the University of Rhode Island, the University of Vermont, and Western New England University to create TIDC.